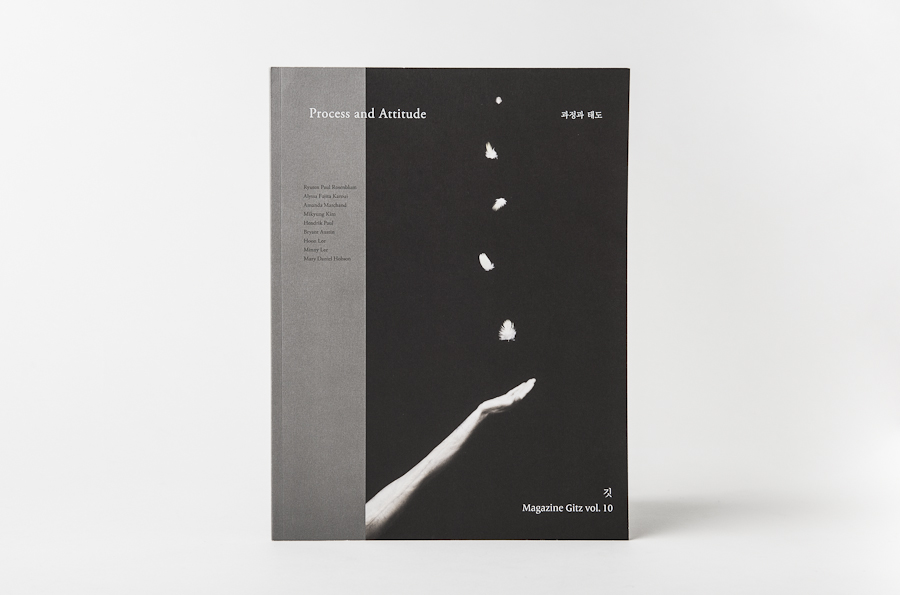 Gitz: Process and Attitude
This publication catalogues the work of the artists who exhibited their work at the Datz Museum in Seoul, South Korea in 2018. It features artwork by all nine artists and two interviews with Bryant Austin and Mary Daniel Hobson, by Anne Veh. 
CONTENTS
Publisher's Letter by Sangyon Joo
Introduction by Anne Veh 
Ryuten Paul Rosenblum
Alyssa Fujita Karoui
Amanda Marchand
Mikyung Kim
Hendrik Paul
Braynt Austin
Hoon Lee
Minny Lee
Mary Daniel Hobson  
Published by Datz Press, Seoul, South Korea, 2018
Soft cover / Perfect binding, 23 x 30 cm
142 pages
Available for $20. Shipping available. To purchase, please contact me.