Collage & Photography Workshop
October 15 & October 20, 2018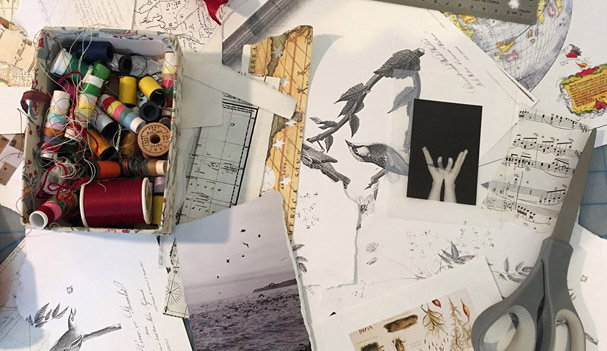 I am delighted to be offering another class at The Image Flow in Mill Valley, CA. Come explore techniques and strategies for combining collage with photographic imagery – including layering, transparency, symbolism, hidden meanings, subtraction & addition, and more. Open to all levels of experience, this workshop is ideal for anyone who wants to explore mixed media and self-expression. Part One is an evening session on ideas & inspiration, including a presentation on photo collage, from Victorian albums to surrealist montages, contemporary art and more. Part Two is a Saturday all-day, hands-on workshop with demonstrations and plenty of time to experiment and make art using a wide range of materials, most of which will be provided. For more information and to register, please visit The Image Flow web site, or call 415-388-3569.
********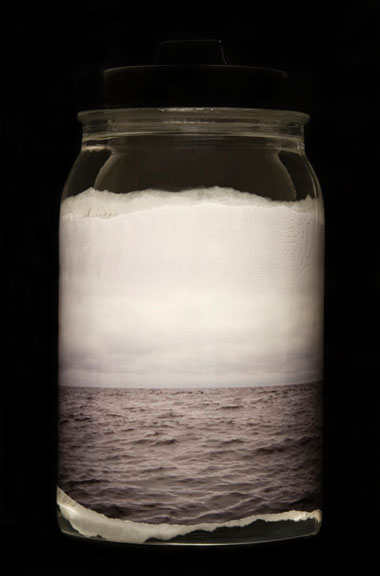 Exhibition at the Datz Museum in Seoul, South Korea
September 27 – December 30, 2018
Works from Invocation and Sanctuary will be on display in a 4-person exhibition at the Datz Museum of Art in Seoul, South Korea. The show is titled, "Journey of Transformation," and also includes the work of Bryant Austin, Minny Lee, and Hendrick Paul.
There will be a reception on October 27th and an Artist Round Table on November 3. In addition, a magazine will be published by Datz Press featuring work from the show, including an interview with me by Anne Veh.
********
Spring Open Studio
Dates TBD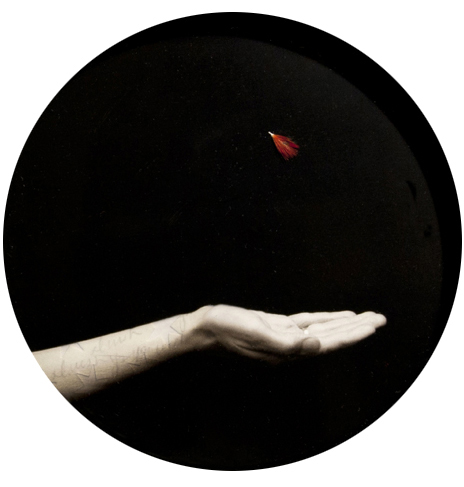 My next Open Studio will be a weekend in late April or early May – check back here for exact dates. Come see my workspace and view a wide selection of my mixed media photography, including collages, prints and sculptures, plus signed copies of The Wolf Who Ate the Sky, The Man in Bogotá, notecards and more. This family-friendly event also includes art activities and tea and treats. To receive an invitation to this and other art events, please subscribe to my newsletter (by using the box on the right), or contact me.
********
Interview with Conversations.org
I had the great pleasure of being interviewed by Rue Harrison for Conversations.org. We had an inspiring chat about everything from my evolution as an artist to my creative process and my work for many years at the Arts & Healing Network. You can read the full interview here: http://www.conversations.org/story.php?sid=505
********
The Hour of Land: A Book by Terry Tempest Williams
One of my Bottle Dreams sculptures, Grand Canyon, is reproduced on page 362 of The Hour of Land: A Personal Topography of America's National Parks by Terry Tempest Williams, one of my favorite authors. Her words have deeply shaped my thinking about land, nature, body and art.
There was an exhibit celebrating Terry's book in June-July 2016, at EUQINOMprojects in San Francisco, CA.  For this show, I created a new Bottle Dreams piece (pictured below), called Shearwaters, which features photographs of the Sooty Shearwaters that migrate off the coast of the Golden Gate National Recreation Area.
********

The Man in Bogotá –  An Artist Book published by Pacific Editions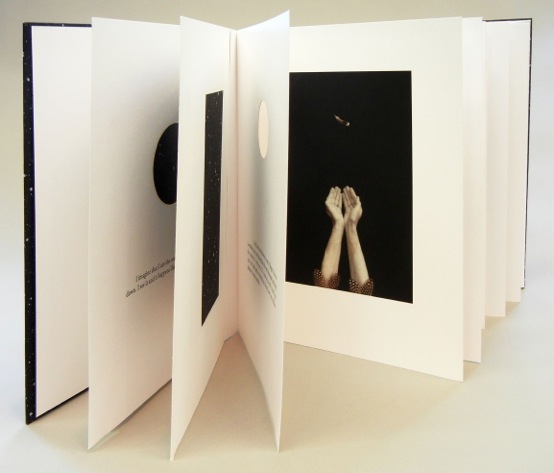 Pacific Editions has published a beautiful limited-edition artist book featuring six photocollages from my series, Invocations, alongside Amy Hempel's short story, The Man in Bogotá. Designed by my father Charles Hobson, this book also features his night sky paintings, letter press printing by Rhiannon Alpers, and a clam shell box by John DeMerritt. It was published as a limited-edition of 40 copies in November 2015, and there are only a few copies remaining. If you are interested in learning more about it, please contact me or Charles Hobson.