Open Studio: Fall 2020
Dates TBD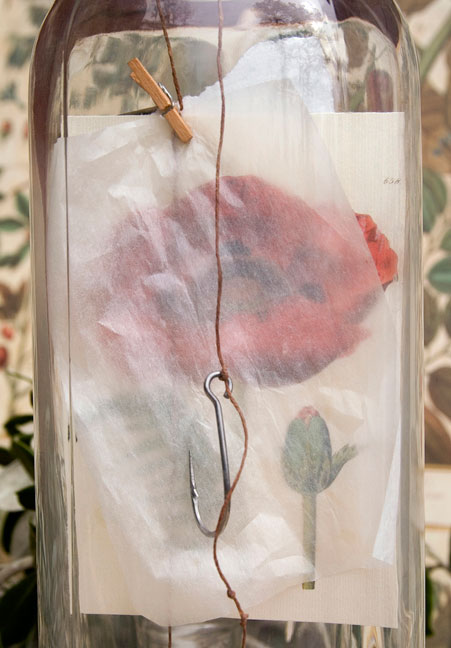 Come visit my studio in Muir Beach, CA, learn more about my creative process and view a wide selection of my mixed media collages, prints and bottle sculptures. There will be signed copies of books, including Offerings, Gitz: Process & Attitude, and the children's book – The Wolf Who Ate the Sky. This family-friendly event also includes art activities and tea and treats.
To receive an invitation to this and other art events, please contact me or subscribe to my e-newsletter (by using the box on the right). 
********
NEW BOOK – Offerings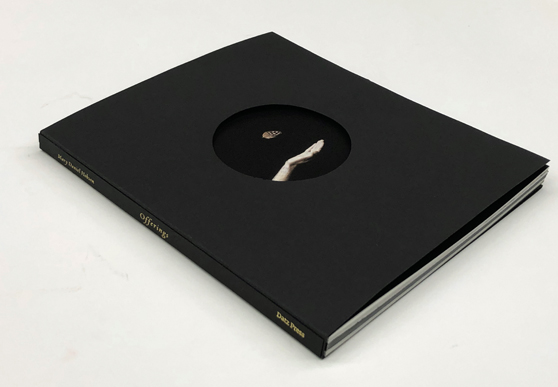 My first monograph has been published by Datz Press in Seoul, South Korea. Offerings features five series of mixed media photography created from 1996 to 2018. Designed with an innovative structure by Datz Press, the book features two white sections that act as "wings" holding a black center. The white pages contain Evocations and Mapping the Body – accented by pages with lightly printed historic maps (often used in my collages). The black pages feature three series –  Invocation, Sanctuary and Milagros. All the sections are hand-bound together with exposed thread, referencing the use of stitching in my work. The softcover book is wrapped in a thick paper cover with text and maps printed in gold. To see more pictures, click here. 
This monograph was designed by Younghea Kim, Sangyon Joo and Kwan Hoon Lee at Datz Press with a text by curator Anne Veh. Measuring 18.5 x 22 cm, it has 100 pages featuring 49 artworks. It has been published as a limited edition of 300. Copies are available at Datz Press. And at my studio for $65. Books can be shipped for a fee. To order a copy, please email me. 
********
Datz Museum – Exhibition & Publication

October 2018 – February 2019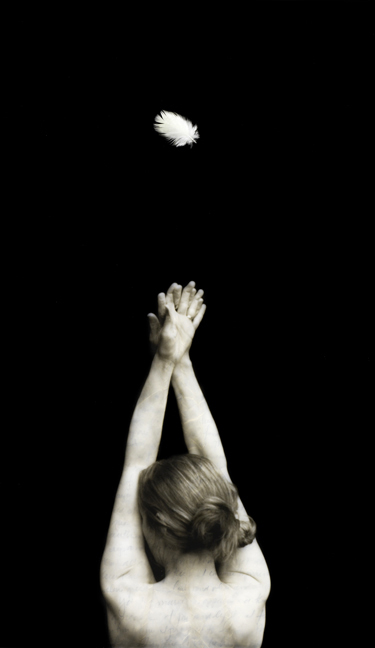 Over 20 pieces from Sanctuary and Invocation, were included in a four-person exhibition at the Datz Museum in Seoul, South Korea. Titled "Journey of Transformation," the exhibit included photographic work by myself, Minny Lee, Bryant Austin, and Hendrik Paul. 
In addition, Datz Press in Seoul produced a publication, called Gitz: Process and Attititude, featuring the nine artists who have shown their work at Datz Museum this past year. It includes a wide selection of my work, plus a very thoughtful interview with me by Anne Veh. I have a few copies for sale at my studio. Please contact me for more information.