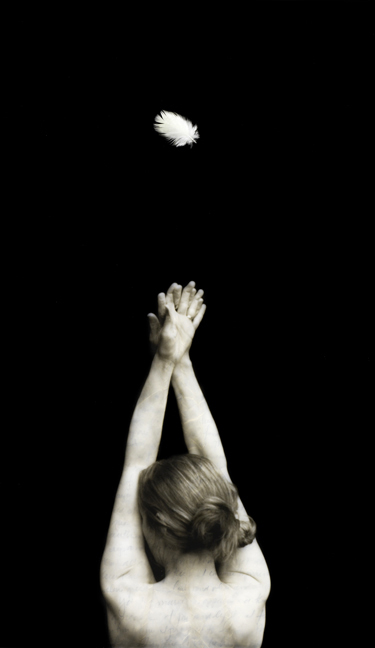 Exhibition & Publication: Datz Museum in Seoul, South Korea
Twenty-one works from Invocation and Sanctuary were on display in this 4-person exhibition at the Datz Museum in Seoul, South Korea through February 2019. Titled "Journey of Transformation," the show also included the work of Bryant Austin, Minny Lee, and Hendrik Paul. Click here to read my blog post about this exhibit. 
In addition, there is a publication celebrating the nine artists who have shown recently at the Datz Museum, called Gitz: Process & Attitude. It includes a wide selection of my work, plus a very thoughtful interview with me by Anne Veh. You can learn more about it at Datz Press. A few copies are available for purchase from my studio in Muir Beach. Please contact me for more information.
********
Fall Open Studio
October 5 & 6, 2019, 10am – 4pm each day 
Come visit my workspace in Muir Beach, CA and view a wide selection of my mixed media photography, including collages, prints, and bottle sculptures. This time you can also purchase copies of Gitz: Process & Attitude, the South Korean publication created in conjunction with my exhibit there earlier this year. Plus there will be signed copies of The Wolf Who Ate the Sky, The Man in Bogotá, notecards and more. This family-friendly event also includes art activities, tea and treats. In addition, my neighbors, Wendy Johnson & Peter Rudnick will open up their home nursery. To receive an invitation to this and other art events, please subscribe to my e-newsletter (by using the box on the right), or contact me.
********
Creativity & the Garden: A Workshop with Wendy Johnson & Mary Daniel Hobson
October 2019. Exact date will be posted soon.

This afternoon workshop co-taught by myself and master gardener, Wendy Johnson, offers a deep immersion in the natural world through garden wisdom, writing, drawing, meditation and more. Participants will personally select a plant to take home with them to anchor their experience. Tea and light snacks will be provided. The workshop is open to 12 participants. Please check back for more information. Or sign up for my mailing list. 
********
The Man in Bogotá –  An Artist Book published by Pacific Editions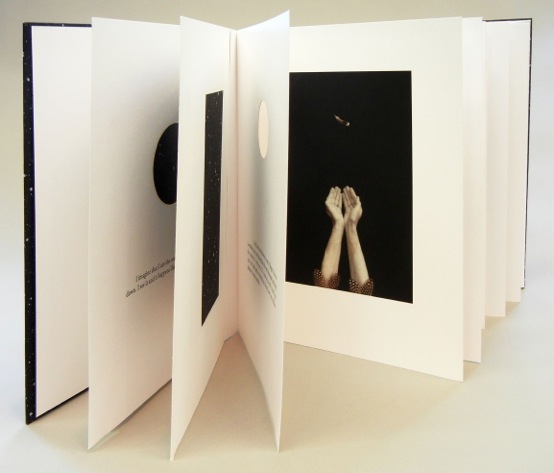 Pacific Editions has published a beautiful limited-edition artist book featuring six photocollages from my series, Invocations, alongside Amy Hempel's short story, The Man in Bogotá. Designed by my father Charles Hobson, this book also features his night sky paintings, letter press printing by Rhiannon Alpers, and a clam shell box by John DeMerritt. It was published as a limited-edition of 40 copies in November 2015, and there are only a few copies remaining. If you are interested in learning more about it, please contact me or Charles Hobson.
In addition, you can view an exhibit of books by Charles Hobson & Pacific Editions, called Small Inventions, at the Legion of Honor in San Francisco, CA through the end of June 2019. 

********
The Hour of Land: A Book by Terry Tempest Williams
One of my Bottle Dreams sculptures, Grand Canyon, is reproduced on page 362 of The Hour of Land: A Personal Topography of America's National Parks by Terry Tempest Williams. Terry's words have deeply shaped my thinking about land, nature, body and art. There was an exhibit celebrating her book in 2016 at EUQINOMprojects in San Francisco, CA.  For this show, I created a new Bottle Dreams piece (pictured below), called Shearwaters, which features photographs of the Sooty Shearwaters that migrate off the coast of the Golden Gate National Recreation Area.