This series of photocollages is about surrender. The willingness to stand in the dark unknown yields an unexpected gift. Here it is feathers, a blessing of beauty and a promise of flight.
The photographs of the body were carefully constructed to articulate the tension between freedom and nesting, receiving and letting go. They are printed as transparencies, so that you can literally see through the surface of the skin to the complexity below. Layered underneath are maps, handwriting, and torn bits of tissue paper stitched back together. The latter suggests that no matter how life tears us apart, somehow we endure and find our way back to wholeness again.
Altogether these collages remind me that even though the darkness may be vast, there is, in stillness, an inexplicable and brilliant grace that surrounds us all.
Please click on the thumbnails below to see larger images and titles.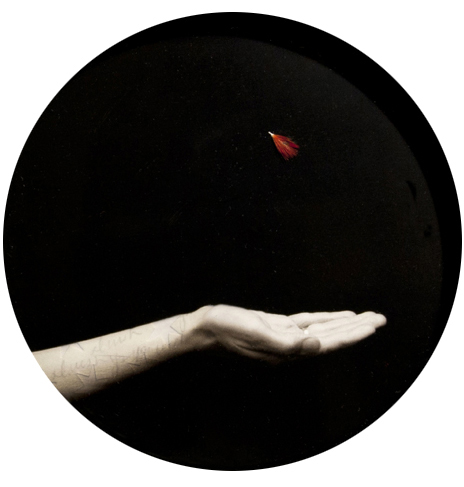 Technical Notes
All works in this series are mixed media collages created with photographic transparencies layered over maps, texts and stitched tissue. All works are unique and are sold framed.
Image: Installation at the Seager Gray Gallery in 2016. Pictured here are Reverie #2, Deliverance #3, Release, and the limited edition book The Man in Bogotá.