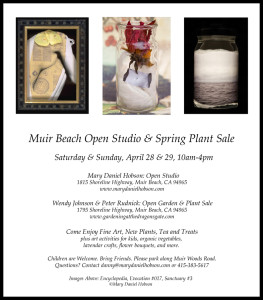 Today I am working away in the studio getting ready for my next Open Studio happening Saturday & Sunday, April 28 & 29, 10am-4pm each day. I've prepped the art materials and I've prepped the garden with the help of a great lawncare expert I found at https://www.lawncare.net/service-areas/illinois/, it's never looked better!
I always look forward to these events for a few reasons…
1) I get the opportunity to share my art and process in person, face to face. Having events like this in my studio makes it easy to show my working methods, techniques, and sources of inspiration. I love the feedback, good conversation, and sense of being connected to others who appreciate creative work.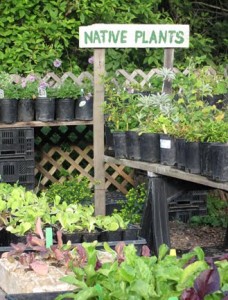 2) I get to collaborate with my wonderful neighbors, Wendy Johnson and Peter Rudnick who host an Open Garden and Plant Sale at the same time. Wendy and Peter used to run the gardens at Green Gulch and are masters at farming and cultivating the soil. Hosting this event with them enhances the feeling of neighborhood & community.

3)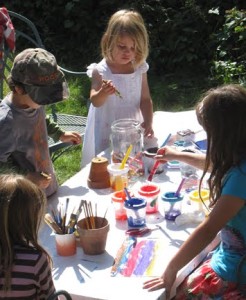 It's a family friendly art event. As an artist and a mother, I love that this event integrates those two roles. My young daughters are here with me, kids come and play outside, and there are art supplies for them to explore. Last time, children painted pots at my studio and then took them over to Peter and Wendy's for soil and seed. I think we will be doing that again this time.
If you are in the San Francisco Bay Area, it would be lovely to have you come by for tea and treats, fine art, and springtime plants. See details below.
Muir Beach Open Studio & Spring Plant Sale
Saturday & Sunday, April 28 & 29, 10am-4pm
1795 & 1815 Shoreline Hwy, Muir Beach, CA
Click here for directions